Competences of the future
Are you wondering how to increase your chances of getting a dream job and smooth professional development in the first years after graduation? Are you interested in what competences the labour market will expect?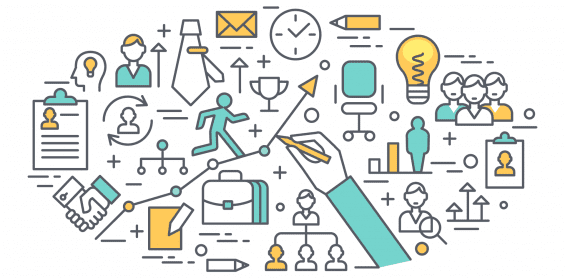 Recruiters appreciate the power of soft skills, in the implementation of tasks in a given position. The best managers also emphasise the great importance of practical skills in employee development. The strength of competences now counts as the main premise, mentioned by experts, right after education and professional experience, which has an impact on achieving success during the recruitment process.
If you want to find out about the importance of the ability to manage change, diversity, and uncertainty, and why it is worth thinking for yourself and working as a group, this webinar is for you!
In order to gain an advantage, the ability to constantly adapt and learn throughout life must be developed while studying. Experts predict that with the disappearance of certain jobs, there will be a demand for entirely new skills. Check what these are!
During the webinar, you will gain knowledge of:
how to avoid a competency mismatch and how to follow contemporary trends in the labour market;
what set of competences is worth working on, to ensure the effectiveness of your own career path;
what competences of the future will you gain in Vistula University Group.
Most important information about event
Start:
Wed, 24 Mar 2021, 17:00
The university implements projects co-financed by the European Union
Vistula University in Pultusk