Choose studies at our university in Warsaw
The Vistula School of Hospitality in Warsaw is a renowned, student-oriented university with an international atmosphere and strong ties with business. We provide education to meet the demands of the leisure and hotel industry labour market. We have been awarded the prestigious THE-ICE (The International Center of Excellence in Tourism and Hospitality Education) accreditation – a mark of the highest quality of education. At our University, you will develop competences that will guarantee your success in the world of tourism, meetings industry, sports, dietetics.
Find programme
Apply online
Outstanding professionals and students 2-be experts. Together, we create the new experience of tourism and hospitality.

Paweł Lewtak, General Manager Polonia Palace Hotel,
Vice President & National Delegate Central Europe in European Hotel Managers Association
University in Warsaw
The Vistula School of Hospitality in Warsaw plays in the first league of universities educating for the needs of industries dealing with tourism, recreation, event organization, dietetics and culinary arts. This non-public university in Warsaw guarantees a high quality of practical education. Our mission is to prepare students in the best possible way for their future career. The University conducts first and second-degree study programs in both Polish and English, full-time and part-time. It provides education if the fields of Tourism and Recreation, Tourism and Hospitality, Dietetics and Lifestyle Coaching. Vistula is a school of global opportunities that will prepare you for an international career. During your studies you will gain valuable experience in the course of internships in Poland and abroad. You can also obtain internationally recognized professional certifications, such as the Approved Coaching Specific Training Hours at the International Coach Federation (ACSTH ICF), MPI Global Certificate Training, Certified Incentive Specialist and Fitness Wellness MANAGER. This will open up global opportunities for you.
Find out more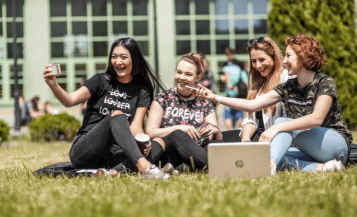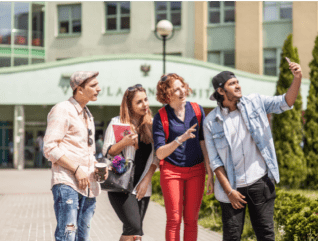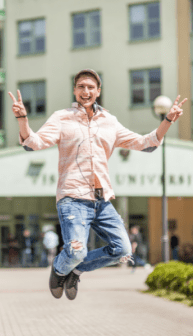 The university implements projects co-financed by the European Union
Vistula University in Pultusk