Student affairs
Study, work and develop your competences! Virtual JobDay 2021 "Start to career"
The sooner you get to know the job market, the better. By working, you will not only earn money. You will also gain experience and develop competences.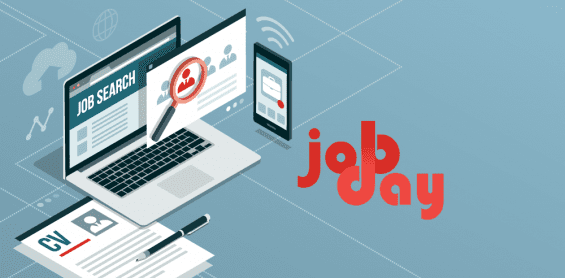 Vistula Universities invite you to the virtual job fair JobDay 2021. It is a forum of inspiring and fruitful meetings – a unique opportunity especially for those who are just starting their studies. The event will take place on October the 28th. We start at 9:00 am.
During JobDay you will establish ties with potential employers. You will get a chance to find a job or internship. You will get to know about changes in the market, recruitment techniques and requirements for aspiring employees.
JobDay is a formula that has been working at Vistula Universities for years. This year's novelty is the thematic block "Meet the expectations of employers". During short, 30-minute meetings with employers, you will learn how to make a good impression during interview, and which candidates' competences are most important to them.
Having such knowledge, you have a chance to take a free test and check your competences in the Careers and Internship Department.
Before the job fair, the Careers and Internship Department invites new students for CV consultations – online or in person.
Details on the events of JobDay 2021
09:00 – 11:00 VISTRA (in Polish)
09:00 – 11:00 GRUPA HOTELOWA ORBIS (in Polish)
11:00 – 13:00 ACCENTURE (in English)
11:00 – 12:00 LEONARDO HOTELS GROUP (in Polish)
13:00 – 14:30 SUBJECT BLOCK – What skills do employers expect? – Learn about the expectations of companies
(in Polish)
13:00 – 13:30 – SOUND GARDEN HOTEL
13:30 – 14:00 – SCHNEIDER ELECTRIC
14:00 – 14:30 – SUMMARY AND RECOMMENDATION OF COMPETENCE TEST
14:00 – 16:00 VARSOVIA APARTMENTS (in Polish)
15:00 -17:00 KORN FERRY INTERNATIONAL (in Polish and English)
The university implements projects co-financed by the European Union
Vistula University in Pultusk