HR Global Trends Student Club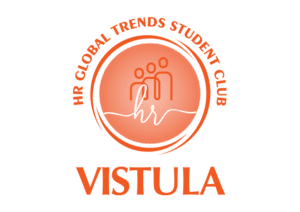 The HR Global Trends student research group was created to develop the interests of human resource management. Participation in the club's activities is an interesting initiative, for all active and ambitious students, who plan to link their professional career with the HR field.
The goals of the wheel, in particular, are:
striving to create suitable conditions for students to develop their HR interests;
scientific development of members;
development of professional competencies in the field of HR;
analysis of global trends in the field of HR.
The goals will be implemented through:
conducting a research circle under the guidance of a research supervisor;
organisation of scientific sessions and trips;
organisation of seminars, as well as meetings with domestic and foreign HR specialists;
participation in HR conferences, and meetings at home and abroad;
presentation of research results in publications, and conferences, at home and abroad;
assistance in implementing initiatives, and especially those undertaken by students at home and abroad, in order to gain new knowledge and skills.
Projects and achievements
Meeting with the President of the Vistula University Marzena Miaśkiewicz 2019
We interviewed the President in order to receive answers related to the interests of our research club.
Sample questions: What do you see as the main challenges in managing the company? In your opinion, what qualities should a good, effective supervisor have at various levels?
The meeting was also recorded.
Interview with Ms. Anna – Development Director of Antal 2020
We came to a meeting at Antal together with our supervisor, Magdalena Kaczkowska-Serafińska, PhD. We met with the Development Director of Antal. During the meeting, we conducted an interview, which included questions about team management in a modern organisation, trends in recruitment, selection and retention of employees. We learned what HR tools are used by the Antal recruitment and consulting company. We had an excursion around the company's open zone. After visiting the company's headquarters, we went to the nearest coffee shop to discuss the information obtained during the meeting.
Club Manager: Magdalena Kaczkowska-Serafińska, PhD
Questions? Contact us!
E-mail: hr.club@vistula.edu.pl
Instagram: https://www.instagram.com/hrglobal.vistula