Academic Club of Culinary Tourism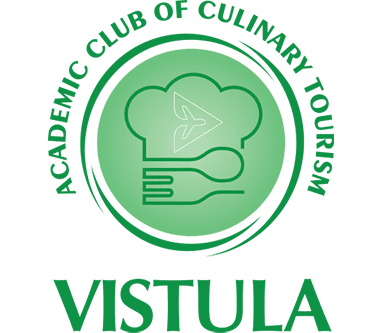 About us
The main goal of the club is to bring together people with similar interests, willing to develop passion. The club brings together students interested in culinary tourism and its wide range of activities.
The culinary tourism club is open to all those who are interested in learning about new dishes, places and their history of origin and consumption.
The mission is to expand students' knowledge in the field of culinary tourism, traditional products, culinary traditions of native and from the farthest corners of the world.
As part of the student scientific club, students have the opportunity to contact specialists in the field of culinary, organizations dealing with culinary topics, institutions related to the promotion of culinary tourism and the use of Culinary in various spheres of life.
By joining us, you will develop your interests, gain professional qualifications and gain the opportunity to cooperate with other students. We're waiting for you!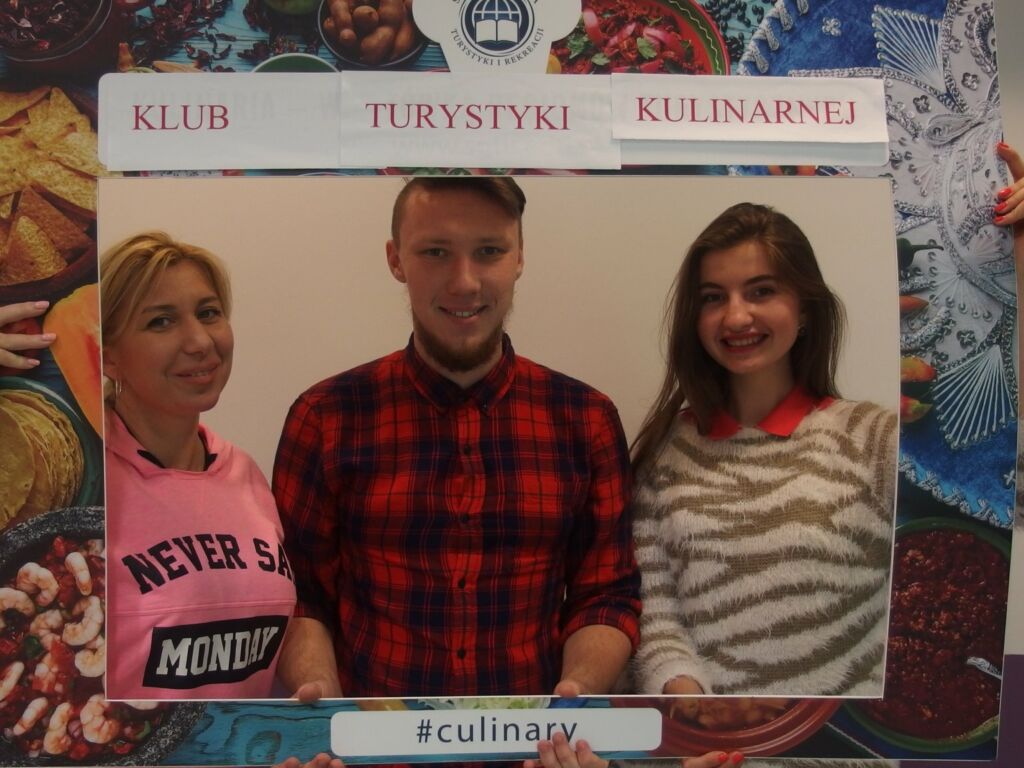 How we operate
Our goals and activities
The main purpose of the Circle is to stimulate interest in scientific and research work in the field of culinary tourism.
The objectives of the club are in particular:
development of interest in gastronomy as a tourist attraction;
learn about the culinary traditions of the country and the world;
establish and maintain contacts with famous travelers, people of science, culture and culinary.
The objectives are pursued through:
conduct under the supervision of a supervisor of the scientific research Circle;
organisation of Scientific Sessions;
organise workshops, meetings, etc.;
preparation of thematic paper
running a thematic website.
Cooperation with the Polish Culinary Tourism Association
The culinary tourism club was patronized by the Polish culinary tourism association. The cooperation started aims to use the experience of the Association in the following areas: promotion of Tourism and recreation, in particular culinary tourism, promotion of a healthy lifestyle, in particular healthy nutrition, promotion of high food culture, promotion of culinary tourism, expanding culinary awareness, especially among school and university students, promotion of cuisine, regional traditions and Customs, increasing knowledge about culinary tourism, mutual relations in the tourism and catering industry, to develop classical and modern forms of culinary tourism, to increase interest in culinary tourism, to integrate gastronomic and tourist communities, to improve the qualifications and skills of future and current employees of catering establishments, especially students, to cultivate national and regional culinary and confectionery traditions, to supplement the knowledge and professional skills of the members of the association, to develop and shape Nations.
The Polish culinary tourism association was established in 2011 in Poznań. The main goal of the association is to bring together people with similar interests, so that we can develop our passion in an ever larger group. The association is open to all those who love to learn new flavours during their travels and are ready to share their experiences with others. Passionate about travel and good food. www.pstk.pl.