Success of Vistula's badminton players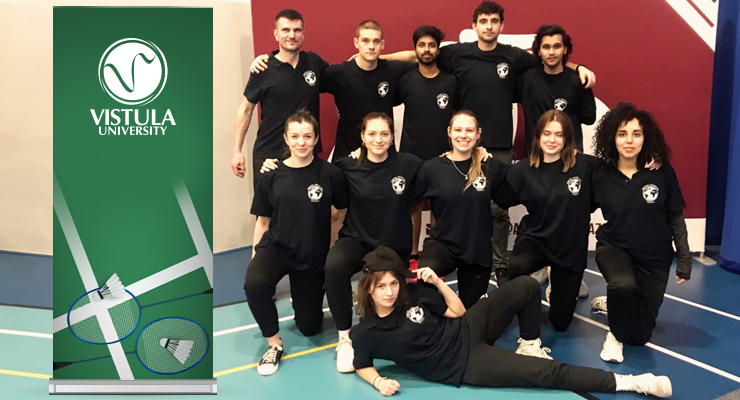 Our team of badminton Vistula players, after a successful performance in the semi-finals, advanced to the finals of the Polish Academic Badminton Championships in Katowice. It's a great success. The competition gathered the best teams from all Polish universities. Vistula qualified to this elite group as the only non-public university. The competition was played in singles, doubles, and mixed.
The Vistula team is the current vice-champion of the Academic Championships of Warsaw in the women's category, and men take the fourth place.
Congratulations!!!
Our team:
Anna Duda
Paulina Hankiewicz
Julia Pławecka
Joanna Rudna
Joseph Dobkowski
Phani Jeja Kamma
Piotr Krajewski
Abhishek Upadhyay
Khaoula Semmoumy
Zuzanna Jankowska 
Coach: Tomasz Lipski