INTERPRETATIONS – exhibition of paintings and drawings by Graphic Arts students of Vistula University in the "Alternatywy" Ursynów Cultural Centre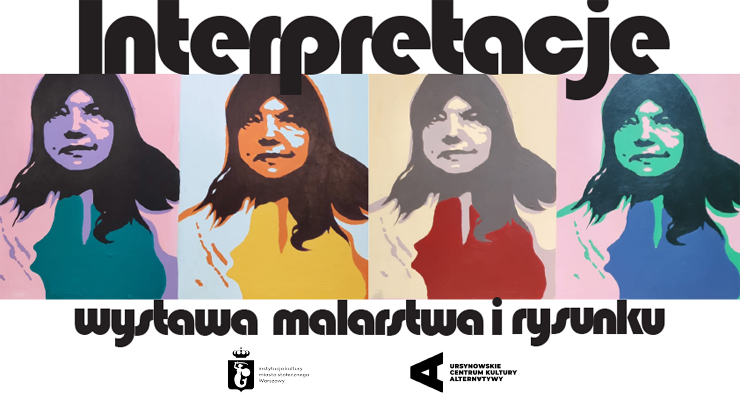 It is going to be the first exhibition of works by Vistula University Graphic Arts students at the "Alternatywy" Cultural Center in Ursynów. It will begin with a vernissage opening on May 15, 2023, at 12:00 a.m. on the second floor of the Centre, in the Pinakoteka gallery. The exhibition will be presented until May 31.
The "Alternatywy" Ursynów Cultural Centre is a modern cultural institution whose aim is to promote important phenomena in the field of music, film, theatre, literature, and visual arts, as well as broadly understood cultural education.
The exhibition presenting the most interesting works of beginner students (semester 1-3) of the Graphic Arts of Vistula University in the field of painting and drawing is part of this mission.
The works illustrate the development of students' artistic skills and their opening to the world of colours, qualities, chiaroscuro, and creative expression. They render the youth and freshness of the artists' approach.
A limited colour palette, up to fauvism or expressionism, are the ways of artistic expression and styles that students had to face.
The tasks proposed by the lecturer, Bartosz Milewski, also include attempts to interpret various styles of world-famous artists, such as Endy Warhol, one of the main representatives of pop art.
The exhibition marks the beginning of a wider cooperation between Vistula University and the "Alternatywy" Ursynów Cultural Centre. – It is a horizontal cooperation between two independent institutions that share a common goal – emphasies Professor Wawrzyniec Konarski, PhD, Rector of Vistula University, – namely, propagation of relevant issues discussed on a global scale. Those issues encompass, among others, art, broadly understood culture, but also matters that pose a challenge for us as humans.
As part of this continued cooperation, Vistula University will participate in an October festival organised by the "Alternatywy" Ursynów Cultural Centre. The event will provide a forum for demonstrating different points of view on what is happening to our globe in risk situations emerging today. Vistula will organise one of the panels.
Admission to the vernissage and exhibition is free.
You're welcome to see the exhibition!
Ursynowskie Centrum Kultury "ALTERNATYWY"
9, Indiry Gandhi Str.
02-776 Warsaw