Activities Club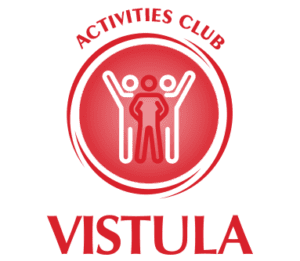 About us
Youth makes a difference. We are the ones who unite students of Vistula University from various countries into one big happy community through the events that we organize. From Halloween to Global Fest, we are trying to involve every piece of life in our school in international integration. We want students to have fun. We want them to learn. We want them to mingle and broaden their horizons even more. How is it possible? Only through a proper ACTION. Therefore, we are an ACTIVITY TEAM.
How does it work?
We have a team of dedicated young people who share their ideas and implement them into various events. The key is that anyone can join us, anyone can contribute because it's all about teamwork and friendship. If you have an idea, we will do the rest to make it shine in real life.
Our actions and goals:
event management
students' unity
cooperation with other clubs in university
fun management
talent management
intercultural communication improvement
Projects and achievements
The event began from 12.30 pm until 7.00 pm, where we had 2 dance performances as the opening of the event and continued with a 2hrs 30 min break and later continued with nonstop performances and contests till 7.00 pm.
The Christmas event was celebrated on 19th December, as usual the event was celebrated into 2 sections. First sectioon took place in the Aula 4 where all the formal activities, choir and games took place and 2nd part was the entertainment section which was held in the Main hall.
Events:
We have already organized a bunch of events recently, such as Global Fest 2016-2017, International Women's Day, Halloween, etc.