Liudmyla Pidlisna, Spain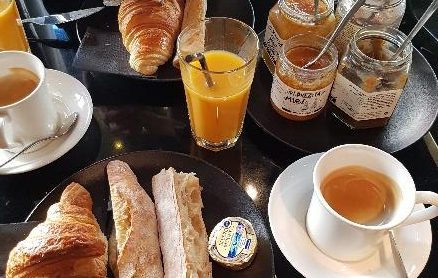 Erasmus during coronavirus. How is it like?
It is not better or worse, it is different. Participating in the program has always been my biggest dream. And I was infinitely happy when I was told that I would participate. But when the pandemic came, most of my relatives wrote to me that they were very sorry that my dreams had broken like a crystal vase.
But guess what? The semester as an Erasmus student during the coronavirus pandemic was the best semester of my life. Because Erasmus is not just about studying. Erasmus is about opportunities, new acquaintances, and experiences. And nothing was able to cancel that.
Why did I decide to participate? To answer this question I have to tell you some facts about myself. I am not afraid of difficulties, I love studying and I build my life on well-thought-out risk. A year ago I took a risk and, not knowing Polish, moved to Poland, changing my speciality, and next semester I went to conquer Spain.
Erasmus is about choice. For some, the fact that I had preferred Huelva when I had a chance to study in Barcelona was a shock, but for those who know me, it wasn't a surprise, because I do nothing thoughtlessly. You will not feel the spirit of real Spain when you go to Barcelona or Madrid. No, real Spain will open up to you in small towns with their delicious food, friendly people, and proximity to the ocean. When you go there, you get into the world of Arab princesses and powerful caliphates, the world of joy, passion, flamenco, and discovery. Am I sure that the Arab heritage is in Spain? In Spain, you can find something from Muslim culture, something from Jewish. And it is an interesting fact that Christopher Columbus sailed from Huelva, gaining the support of the Spanish kings to discover America. And that's exactly the environment that inspires you to make your own discoveries, to widen the frames of your creativity.
Erasmus is about people. This is an opportunity to have friends from all over the world. Now I have my besties from Mexico, Colombia, Guatemala, Italy, Russia, Spain, Taiwan. The pandemic made us a family and we helped each other get through all the difficulties. When and where could I meet people from all over the world in one place?
Erasmus is about the experience. I had the opportunity to learn how to build a business in Spain, do marketing analysis, and develop strategic plans for real companies. I was able to prove that even a philologist who changed her specialization could be good at business.
And I am proud of my results because even in quarantine I was able to show my strong suits.
Erasmus may be just a one-semester experience, but this is exactly the semester that will be an invaluable memory and will be an extra point in your CV. And for those who are just thinking about whether to participate. There is only one piece of advice – do not delay, choose your desired country, and fill in the documents. You may be chosen or not, but you'll never know it until you try. I'm ready to answer a million more questions. Just find me on Instagram @mila_wood