Vistula Universities became members of the UN Global Compact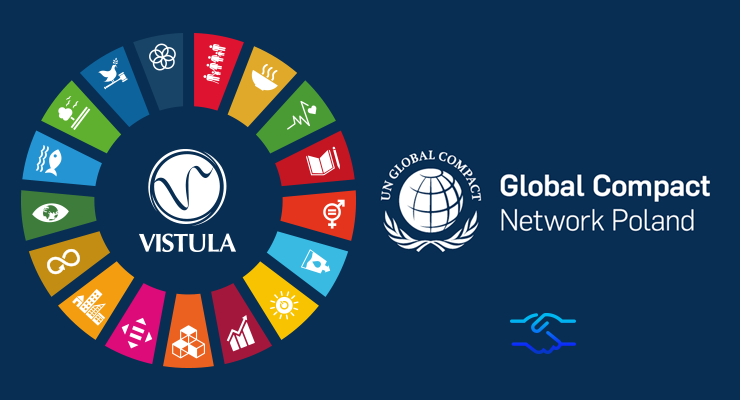 Vistula University and the Vistula School of Hospitality have joined the UN Global Compact – an important initiative bringing together sustainable business. Since its establishment in 2000 by UN Secretary General Kofi Annan, UN Global Compact has been working for the environment, human rights, anti-corruption, and decent and legal work.
Vistula Universities accession to the Initiative is a proof of the institution's strategic approach to sustainable development. UN Global Compact is a leading platform for the exchange of knowledge and experience and the promotion of corporate social responsibility.
Thus, we join thousands of other companies that have committed to take responsible business actions to create the world we all want.
By engaging in the work of the Initiative, Vistula Universities have committed themselves to comply with the 10 principles of the UN Global Compact.
Supporting and respecting human rights accepted by the international community.
Elimination of all human rights violations by the company.
Respecting freedom of association.
Elimination of all forms of forced labour.
Abolition of child labour.
Effective counteracting discrimination in the field of employment.
Preventive approach to the natural environment.
Undertaking initiatives aimed at promoting an attitude of ecological responsibility.
Use and dissemination of environmentally friendly technologies.
Combating corruption in all its forms, including extortion and bribery.
The initiative currently has over 16,000 members from around the world. Through cooperation with governments, international organizations, companies, and institutions, it conducts a lot of ambitious activities, becoming a catalyst for global change.